Security Tactics to Boost Your Cloud Security
By roman on March 4, 2023
Over the past year, several businesses have accelerated their digital migration plans by adopting cloud services and strategies. While the shift to the cloud environment has helped organizations function remotely, it has also exposed them to major cloud security risks. In this blog post, we will cover the 4 Vital Security Tactics to Boost Your Cloud Security
Most small-scale businesses still use their on-premises security controls. Some have slightly adapted them to suit their cloud environments. But, such half-baked security measures aren't fully up to pace to offer optimal protection in the current cloud security landscape.
How serious are the cloud-security risks?

According to Verizon's

Data Breach Investigations Report

, 2020 was the first year when

external cloud assets

of businesses were more commonly targeted by cybercriminals than on-premises assets. The total number of cloud security breaches and incidents across the Western world reached record highs.

How expensive are the cloud security threats?

According to a recent poll, companies will need to spend

$2.47 million

on average over the next 12 months to close security gaps in their cloud environments.

What is the biggest cloud security risk in this year?

In a recent poll,

64%

of corporate professionals claimed data loss is the number one cloud security concern. Ransomware is also a top threat as such Cyberattack threats can quickly bring organizations to complete halts.
IT Support and Security Tactics
71% of organizations in the West currently use hybrid (multi-cloud) cloud strategies. While hybrid cloud approaches offer perks like easy integration of apps, business continuity, etc., they also open critical security gaps.
Leave these gaps open for too long, and your company may experience data leakage, unnecessary downtime, and other security risks. It's vital for modern-day businesses to be "incident-ready" at all times, meaning companies must implement well-defined cloud security strategies.
Here are four critical cloud security tactics every business must implement in 2021 to protect their cloud environments from security threats
4 Vital Security Tactics to Boost Your Cloud Security
1. Start Automating Cloud Functions
Cloud automation is the process of using code to simplify cloud operations. Companies must invest in cloud automation testing to strengthen their cloud management capabilities. Automate certain cloud functions so that when potential problems arise – they're flagged and addressed automatically.
Here are three cloud functions you can automate to instantly improve your operational efficiency –
Automated Server Management:

Automation is a lifesaver when servers fail. Temporary standby servers are automatically updated. Workloads are instantly shifted to other locations to keep things running.

Automated Incident Response

: Preventive security controls can't eliminate all potential data theft risks. Setting up an automated cloud incident response strategy means your company can make faster responses to security-related incidents.

Automated Software Updates

: Replacing end-of-life devices and old software tools with outdated security tools is vital. Even more vital is regularly checking for updates and applying extra security patches whenever they become available. Automating this process with software tools can help businesses save a lot of time.
2. Invest in the Right Technology Stack and an Expert Team to Manage those Technologies
Having antivirus programs or localized internal security processes won't protect your cloud infrastructure from security breaches. Without the right technology stack, it's impossible to understand cloud usage and key security risks.
Businesses must invest in technological stacks for threat detection and containment activities. Your cloud monitoring tech stack should be able to –
Identify and categorize regulated data so that companies can understand how their sensitive data is being shared by cloud participants. It's okay to store sensitive data in the cloud. But, you need the right tools to monitor who accesses this data, where it goes, etc.

Set up permission systems on all files and folders in the cloud environment. The tools should be able to track user roles, locations, device types, etc., at all times.

Uncover harmful behavior of careless employees and third-party cyber-attackers.
Start this process by auditing your cloud configurations for encryption, network configuration, and identity/access management. Then, understand the most exploitable weaknesses in your cloud infrastructure. Employ a skilled cloud security team (in-house or outsource) that can efficiently address these threats and –
Ensure end-to-end cloud security monitoring.

Create and manage a comprehensive cyber threat intelligence database.

Help installs efficient security monitoring systems.

Conduct threat modeling based on real-time threat intelligence whenever suspicious activities are detected on the cloud.
Outsourcing cloud management responsibilities is the most secure and the most flexible option for business owners new to the cloud. Such service providers prevent security risks and costly downtime by patching all exploits as and when they happen.
3. Create a Dedicated Privileged Access Management Strategy
Privileged accounts on cloud systems are user accounts that have more "privileges" than the average user. These accounts can install/remove software, upgrade cloud configurations, etc. That's why privileged accounts are the most vulnerable to security threats.
Cybercriminals know that compromised 'privileged accounts' will grant them unfettered access to the company's IT infrastructure. Unmanaged privileged accounts are the leading cause of on-cloud data breaches.
Companies must implement a Privileged Access Management (PAM) strategy before attackers gain administrative control over their 'privileged' cloud accounts. According to a recent Gartner survey, by 2020, 90% of organizations will implement dedicated PAM strategies.
Unfortunately, the vast majority of organizations currently lack the PAM technology and au fait support needed to implement PAM strategies. Here are some primary PAM practices that are easy to implement –
Create a concept of privileged identity in the workplace

Create appropriate access management strategies according to the pre-defined roles and responsibilities of each team member.

Separate cloud-management duties by giving each team member different roles and authorizations

Use dedicated monitoring systems to oversee all privileged access requests.
The separation of roles, authorizations, and responsibilities should be based on specific security processes. For instance, there needs to be one privileged user who has access to the company's encryption keys. Other members shouldn't have privileged access to this data.
4. Always Respond to Cloud Security Issues
As your business evolves in the cloud, there will be security incidents that demand either automated or personalized responses. These cloud security incidents will happen on a regular basis. Make sure to respond to each security threat.
Use two-factor authentication whenever users access sensitive data in the cloud. By asking for extra verification for high-risk access situations, you can lower the volume of daily security incidents.

Keep adjusting cloud access policies as you integrate new tools, apps, services, etc.

Conduct daily scans of all files in cloud storage. Use anti-malware tools to regularly eliminate all suspicious files.
Cloud isn't just an IT technology that businesses use to access data or improve their company's computing capabilities. It's a solution that's in the minds of every CIO that wants to advance business their business operations. As your business evolves in the cloud environment, so do the security threats you face by using the cloud.
You'll need a top cloud security provider to implement new, advanced security solutions on a regular basis. We at Eyes Everywhere are the ideal IT security expert to give your business the cloud security boost it needs. The company offers advanced off and on-site cloud support services. Be it conducting enterprise-grade cloud backups or securing a company's cloud file-sharing system – Eyes Everywhere can provide end-to-end cloud security solutions for all types of businesses.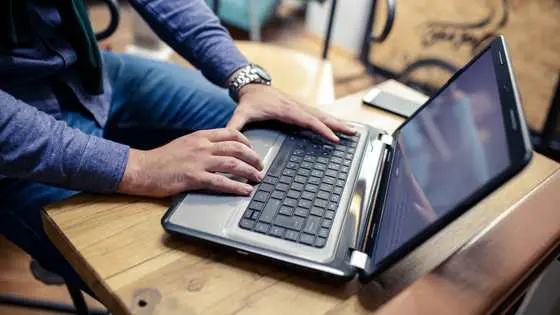 Windows 11 Upgrade Hardware Compatibility Guide – Tips & Tricks
By roman on March 4, 2023
Microsoft requires a PC with a TPM 2.0 device to upgrade to Windows 11. New Registry listings, on the other hand, have been found that allow you to evade the TPM necessity as well as the least memory and secure boot demands. In this guide, we will cover Windows 11 Upgrade Hardware Compatibility Guide. We will share with you the best tips and tricks you should know!
Microsoft established additional primary demand with Windows 11, requiring all gadgets to have a TPM 2.0 security engine to use some of the working system's safety features.
Windows earlier Reported that TPM 2.0 is required for Measuring Boot, Endpoint Encryption, WD Security Guard, System Wellness Attestation, TPM Interface Crypto Service Key Management, and TPM in Hyper-V.
What's Next?
A hardware encryption TPM is integrated through most CPUs made in the last 5-6 years and may be activated in the BIOS for most users.
Just boot your laptop into BIOS and activate the Intel Platform Trust Technology (Intel PTT) or AMD Security Solutions, based on your CPU, to activate the TPM.
If your motherboard doesn't contain this function, you might be able to install a separate TPM 2.0 processor. However, if your operating system is old enough to lack a built-in TPM, your motherboard's component will almost certainly be TPM 1.2, which is incompatible with Windows 11.
This restriction is inconvenient for users using Windows 10 on outdated hardware because they must acquire the latest hardware to install Windows 11.
Windows 11 Upgrade Hardware Guide
Microsoft's next operating system, Windows 11, is expected to become the next main OS around the board. Since you're not clear what an operating system is, the most fundamental point to remember is that it's what the device does when you switch it on.
The user experience allows you to perform running programs, browsing the internet, and storing data. Since the mid-1980s, Microsoft has just been building Exe files, and it is currently the world's most famous operating system. Windows 11 is the OS's eleventh big release, and it will include several significant functionality and relevant analysis.
The vital characteristic of Windows 11?
Windows 11 offers a new design, faster productivity, better gaming efficiency, Android app integration, and much more to Windows users. It will have a fresh, simple, transparent look and a redesigned start menu, nicknamed the Docks. It is optimized for multi-touch on the newest technology.
Customers will be able to reorganize windows into novel formations, such as a 4×4 grid. That may then be saved as a Snapshot Group and retrieved. Microsoft Widgets, an AI-powered stream of data based on hobbies and daily tasks, will be installed on the device. It will include scheduled maintenance updates, transportation, weather, athletics, and much more.
The operating system has integrated Microsoft Teams connectivity for productivity. According to Microsoft, the addition of Teams capabilities to the start button and taskbar would make it much easier to communicate with friends and coworkers among devices.
In addition, when you are using Windows on a computer with an output device, Windows 11 remembers the location of window frames on that screen when it's unplugged and restores them when you connect it back in.
Straight Storage allows the GPU to get files directly from an expanded SSD, reducing loading times in games. Auto HDR uses machine learning to offer a high dimensionality to games that don't have it natively.
Integration for Android apps is yet another remarkable aspect of the new OS. These will be available for free download through the Windows Store and, once downloaded, should function similarly to other Windows programs.
You can also use Snap Templates to attach them to a specific region of your display, so you don't have to search for your phone. It's worth noting that Microsoft is collaborating with Amazon rather than Google to provide this feature.
As a result, Windows Store Android apps will use the Amazon marketplace rather than the Google Play Store, restricting the total number of options. Being outside the app store, it appears to be able to implement or load apps.
How to get around Windows 11's TPM necessity
It's possible that you don't have a TPM 2.0 loaded or activated if you try to install Windows 11 and get a notice saying, "This PC can't run Windows 11."
The great news is that Microsoft has included a new 'LabConfig' configuration file. This file adjusts settings to disable TPM 2.0, 4GB memory, and Protect Boot.
Established on the title of the registry key, it's probable that Microsoft or OEMs use it to build up a "lab" environment to evaluate Windows 11 on existing devices or evaluate the latest features.
Follow these procedures to avoid the TPM 2.0 prerequisites when upgrading To a new 11:
Download Windows 11 from an ISO file or through the Windows Insider Program. If your machine does not fulfill the hardware necessary for Windows 11, you will receive a notice. "This PC can't run Windows 11."

The installation of Windows 11 has been halted due to a lack of hardware requirements.
If you see the following message, simultaneously hit Shift+F10 on your keyboard to open the run command. To open the Windows Registry Editor, write Regedit and hit enter at this command line.
Type LabConfig and hit enter when requested to define the keys.
Create a variable named BypassTPMCheck and fix its content to 1 by right-clicking on the LabConfig key and selecting New > DWORD (32-bit) value.
Shut the Registry Editor after configuring the three values underneath the LabConfig key. Then press exit accompanied by a key to stop the Command Prompt window.

You'll now get a warning claiming that the PC is unable to dash Windows 11. In the Windows Setup dialogue, press the back button.

You'll be taken back to the computer, where you can choose the category of Windows 11 you want to install. You could now proceed with the installation without worrying about the hardware requirements, enabling you to install Windows 11.
Windows 11 Upgrade Hardware- Conclusion
It's crucial to note that deactivating certain functions may have an impact on Windows 11's efficiency or security; therefore, only use them on a virtual device or trial box if you're comfortable working in a prohibited environment.
Moreover, by removing the TPM 2.0 standard, you are lowering Windows 11's safety. Lastly, we do not recommend using Windows 11 on less than 4GB of RAM will not provide a better outcome.
Being a leading IT company, we provide fully managed IT services and consulting. We help business owners to find solutions and solve their IT problems. If you encounter any errors relating to TPM, Protected Boot, or Windows 11 setup process we are here for you. Eyes Everywhere will make every effort to assist you.
Dundee Wealth
By roman on March 4, 2023
Victory Verbatim
By roman on March 4, 2023
Givebridge
By roman on March 4, 2023
Silent Floor Solutions
By roman on March 4, 2023
Scotiabank
By roman on March 4, 2023
The Ultimate Guide to IT Disaster Recovery Plan
By roman on March 4, 2023
Have you developed an IT disaster recovery plan, or DRP, for your business?
The DRP has become over the years a necessity for companies at a time when computer disasters multiply, in particular cybercrime. But many companies have not yet made their arrangements, in particular, because of the expense item that this represents.
However, whether you are a VSE, an SME, or a large group, the consequences of the downtime of your computer system and the loss of data can be disastrous for your business.
Convinced of the need to anticipate the disaster recovery of your business?
Thanks to this article, you will know everything about the DRP, its advantages, and the procedure to follow to set it up.
What is a Disaster Recovery Plan (DRP)?
A business recovery plan is defined as a set of procedures, the objective of which is to plan how to restart professional activity as quickly as possible in the event of an IT incident. By extension, the DRP also designates the document listing these procedures. It can be developed and owned either by the company itself or by an external service provider.
What does the DRP include?
Each IT disaster recovery strategy is to be adapted according to your company and its specificities, there is no ideal model. Finally, the most important thing is to anticipate everything and to have the most complete overview possible to better control the unforeseen.
Broadly speaking, the disaster recovery plan should include:
Identification of critical activities that must be continued,

Identification of all risks,

The different maintenance solutions,

The procedures to be applied according to different scenarios,

The resources necessary for business continuity (human resources, raw materials, equipment, subcontractors, etc.),

The recovery deadlines to be observed.
Why put in place a disaster recovery plan?
Some entrepreneurs perceive the implementation of a DRP as a shortfall in cash flow. However, developing a back-up plan has become essential given the current challenges.
The main advantage of the DRP? Ensure the resumption of activity as quickly as possible, to avoid significant losses in terms of business opportunities and turnover, which are sometimes fatal for companies.
Here are the various negative consequences of an interruption of systems or machines that the IT disaster recovery strategy can avoid:
a slowdown in practical activity, as the teams no longer have certain essential resources to carry out their missions.

a negative impact on turnover due to the incompetence to sign new contracts,

the loss of data which is dangerous for the very activity of the company, which no longer has the information necessary to ensure its normal activity,

a decrease in customer satisfaction who cannot benefit from the product or service for which he paid,

a referral of a negative image to potential partners and prospects,

risks of legal proceedings for breach of obligations.
Steps in developing an IT Disaster Recovery Plan
A disaster recovery plan is specific to each company since it is built according to its structure, its needs, its size, etc. However, certain mechanisms and good practices are commonly applied when it comes to setting up disaster recovery plan steps.
Step 1: identify possible risks
Not all businesses are exposed to the same incidents and disasters.
If we take the example of natural disasters, note that some companies have more exposed infrastructures (seismic zones, flood zones, etc.).
So proceed upstream with an analysis of the risks to be prevented, and consider all possible scenarios.
Step 2: assess your critical resources and activities
In a context where systems are increasingly complex and associated, it is therefore advisable to precisely define the priorities of the company concerning the necessity of certain components.
To do this, evaluate the following two data:
The RTO, or Recovery Time Objective. This is the maximum amount of downtime your business can handle before the situation becomes serious.
The RPO, or Recovery Point Objective. It corresponds to the maximum duration of data loss admissible by the company. For example, an activity constrained to a full data backup once a day has a 24 hour RPO. This can be greatly reduced for some companies which perform much more regular data backups. This is the case, for example, in the banking sector.
Ultimately, analyzing these two indicators helps you determine with precision the degree of urgency by department or by activity, and consequently the measures to be adopted for each.
Step 3: Define your disaster recovery strategy
Once the potential risks have been identified and the impacts by activity defined, it is time to consider the measures and strategies to adopt, as well as their implementation.
Which measures to choose?
The measures must be taken taking into account the needs of the company, as well as its entire information system (from hardware and software and applications, including its data).
In general, we distinguish two types of measures:
Preventive measures. For example :

The backup routine data,

The redundancy or data replication,

The use of backup sites, etc.

Curative measures. For example :

The trigger emergency systems,

data recovery or recovery,

The use of data backup sites,

The application restart, etc.
Step 4: Document in writing
As we have seen, the disaster recovery plan also relates to the document on which all the strike forces of the company will rely in the event of a disaster.
Putting your DRP in writing facilitates the general organization, the management of human resources, and the understanding of the procedures by your entire company.
Step 5: set up tests
It is difficult to make the right decisions in the face of disappointments in an emergency and stress.
Solution? Set up tests:
At the organizational level, to make sure everyone knows exactly what to do in the event of an IT business interruption.

At the technical level, and this regularly. This process allows, for example, to anticipate the behavior of your data backup system.
Step 6: upgrade your DRP
Note that the tests discussed above are also used to review your disaster recovery plan if necessary, based on detected failures.
Besides, an IT disaster recovery strategy evolves and adapts to changes in your business, whether economic, organizational, or technological.
Do you have an IT Disaster Recovery Plan?
Let's face the truth, IT risks are increasing as data becomes an increasingly critical business to modern businesses.
Therefore, it becomes essential to limit the breakage by utilizing a disaster recovery plan. And if the establishment of a DRP depends greatly on technical implementation and the choice of efficient and suitable software, you need to be aware of the human dimension. Because the performance of the measures adopted greatly depends on the approval and understanding of all the players, from the management spheres to the practical teams.
And you, in the event of an IT disaster, what is your plan? Click here to contact our IT experts and discuss your business IT needs.
Need IT Remote Support for your WFH Staff?
By roman on March 4, 2023
Since last year, the global pandemic has led to several changes in the work culture of many organizations. It was not a good year economically for many businesses and firms; however, most companies allow their workers or staff to work from home (WFH). It is proven as a boon for many companies as it continues their work process. In this blog post, we will cover all information you need to know if you Need IT Remote Support for your WFH Staff.
The term remote support refers to a system that permits a technical support person to attach with and use a selected computer or network from any location to provide support. Using remote support, your IT consultants won't need to visit your physical location. They will be able to address your concern immediately using remote access software.
With increased dependency on technology, you must ensure that your team has access to all the essential tools and systems to bring a great business outcome. But the challenge is how to resolve your employees' technical issues when they are WFH, which is where you should consider hiring a company that can provide dedicated remote support for your staff who will brilliantly resolve technical issues.
The Top 5 WFH Technical Issues;
WIFI Settings

– While employing your staff to WFH, it's the company's responsibility to ensure that your employees have a reliable internet connection, which will withstand the increased traffic and workload. Their internet connection should be ready to support cloud-based services and be available throughout their working hours.

VPN-

While working from home, if your office staff faces VPN issues, remote support services are available to troubleshoot the problem.

Bandwidth-

Remote support services will allow and check the proper transfer of data and internet connection to you. It will make your staff work efficiently.

Zoom/Teams Calls-

Sometimes, meeting calls on zooms or team calls are declined or not appropriately connected due to the weak internet connection. With the assistance of the remote support services, you can resolve this problem too.

Passwords Management-

Work from home is not an easy task. With the pressure of home responsibilities, a staff has to work for the office, and sometimes they caught themselves in a problem when they forgot the password for some data and site. Remote support services will effectively make you manageable to your passwords and help to get them.
It's vital to make sure you have the right remote IT support for your business so your staff can conduct their work efficiently.
Usually, small businesses have a low budget, and they cannot hire permanent employees or workers for remote IT support. A better solution in this scenario is to outsource your IT support to a remote support specialist. It is an efficient way for users to have access to a dedicated helpdesk. It is the best way to work for the companies as it results in several advantages. Organizations equipped with remote support get proficient outcomes that resolve most issues.
Why Do Small Businesses Need Remote IT Support for WFH Staff?
The data reveals that more than 20% of businesses globally allow their staff to WFH and are employed with remote IT support. It is an excellent evolution in technology. They handle many business operations and provide problem-free technology to the businesses and support your staff to complete the work without any stress of IT issues.
Remote support services allow technicians to diagnose and repair the computer system through the internet or remote desktop programs. This method improves the quality of the work and provides the best software solution to the customers.
While accompanied by a remote IT service, you will get the proper solution for your WFH staff. The IT support team technicians excellently resolve the issue and access a specific laptop, desktop or server. They update the server or software and manage the files on the server or the system. Moreover, they evaluate the problem and diagnose it to maintain the several programs. Millions of organizations worldwide use and rely on remote IT support services, and it has become a primary part of the IT sector.
The Benefits of Remote IT Support for WFH Staff
Utilizing remote IT support services can be beneficial for a small firm to a multinational company. It provides support for your day to day operations and keeps your IT systems operating at their optimum. Here we list some benefits that will help you to grow your business and support your WFH staff.
Maintain Expected Business Growth

Cost-Effective Service

Fast Response

Boost Productivity

24/7 Accessible

High-Tech IT Services
Maintain Expected Business Growth
For any business; whether it's a small or multinational company, they have a goal to attain an apex position in their industry. Expanding and growing an organization is very important for business owners. Having adequate remote support will improve your potential to work and support your employees to resolve IT problems. It will make your work speedy and allow you to gain more profit in the business.
Cost-Effective Service
By getting the backend of an IT service, you will get assistance to resolve your problems. You can find various remote IT support services that provide you cost-effective services and not charge any additional amount such as on-site visit fees, emergency booking assistance fees, and much more. Hence, it becomes profitable for your company's budget, and by utilizing minimal cost on IT services, you can invest your money on the other projects.
Fast Response
Remote IT services are different from traditional IT services. Now, you can get quick responses from the remote tech by messaging or on call. They are always ready to provide expeditious IT solutions to the people. By availing the remote IT services will save your business time and efforts.
Boost Productivity
If you allow your staff or employees to work from home and face IT services problems. It will be a hindrance to your business profit, and it will decline the productivity level of an employee. Having excellent remote IT services throws out all the obstacles in your business and improves your employees' productivity. However, every process or work in a company can only be completed through IT services. If it's not working correctly, it slows down all your company's work processes and productivity. With the support of a remote IT service, you can quickly troubleshoot your IT issues, reduce downtime, and authorize your staff to be more productive.
24/7 Accessibility
Availing an IT support service not only manages your IT issues but also provides you 24/7 customer support. They not only serve the services during office hours; instead, they are always ready to help you and grant your computer to work flawlessly.
High-tech IT Services
As you see, technology is continuously evolving, and remote IT support services become news and a significant trend of IT solutions in technology. Therefore, it is crucial to get high-tech and advanced services to your company. When you permit remote IT services to troubleshoot your IT issues, they will splendidly update all the measures in your system and move your company with the latest technology.
Conclusion:
With the growing technology, remote IT services become sophisticated for the businesses and will evolve much more new features. Getting solutions to your IT problems is stressful. It detains your profit; therefore, it is essential to get assistance with the best remote support services as they move your business towards success. We at Eyes everywhere are an excellent remote support service provider to sort out all the IT-related problems that your staff is facing.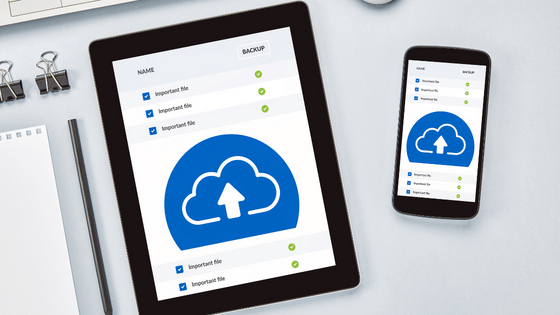 Things Every Business Needs to Know About Cloud Backup
By roman on March 4, 2023
The word "Cloud Storage or Cloud Backup" has become a buzzword in today's world of internet and digitalization. Data is considered more valuable than gold in this century. The more we have become dependent on the internet, the more our data is prone to cyber-attack like theft, viruses, etc. from your local servers, and loss of your business data can be devastating for your business.
The data related to your businesses are the lever which keeps your business running smoothly and you must keep your files in an organized manner for future references. Businesses are generating tons of data every day and it is becoming difficult for them to manage that information on their own. Hence there comes the term Business Cloud Backup.
We will talk about Business Cloud Backup and its benefits in detail later, however, let's get yourself acquainted with the term first.
What is Cloud Backup?
Cloud backup can be defined as remote servers where data is stored which are known as data centers and can be accessed via the internet. Organizations can send a copy of their data to these servers located at another location so that it can be restored if data is compromised or lost from local machines. These remote servers are operated and maintained by third-party, which are termed as cloud backup services.
To meet industry standards or regulations, many organizations need to store their data on the cloud to protect data against loss or viruses. Not complying with these standards can cause penalties and fines.
Why is Cloud backup imperative?
Data can be lost in many ways. Some of them are accidental error, employee or competitor theft, or physical failure of computers or cyber-attack. Such data losses can cause a huge cost to companies. Such important data shall always be at more than one place so that if one storage is compromised, data can be restored from other locations.
Below are some most common causes:
Technology Fails

People Make Mistakes

Mother Nature

Competitive Advantage

Theft
Options for Cloud Backup
Public Cloud Backup

: Microsoft Azure or Amazon Simple Storage Service (S3) are options of Public Cloud Backup which comes at a lower cost than other options. Though this option is cheaper, it has greater risks such as slow tech support, ridden with errors, shared data tenancy, etc., plus offer only a basic storage service for your data on the cloud.
Internal Cloud Backup

: Organizations with big budgets and infrastructure facilities can opt for this option. In this, data is stored and protected at your own space and gives you complete control of it. But this is considered a costly solution as one still needs to pay for Hosting, Servers, and Infrastructure & Security.
Disk-to-Disk-to-Cloud Backup

: This option is also known as a hybrid option as in this some of the data is stored at local servers, some data can be stored at cloud and some information can be backed up in both ways. However, if a hybrid backup system is not managed well, it can be difficult to know which data is stored where and may affect the overall recovery speed and its accuracy, if data is lost.
Hosted, Private Cloud

: It is also known as third party private clouds. Third-party private clouds give you the comprehensive protection of an on-premise, private cloud, without the additional costs for maintenance, security, or infrastructure. It also has additional benefits such as compliance with standards, data encryption, automated backup system, etc. The simplicity of a hosted private cloud makes it easy for your organization to quickly recover data at a predictable cost.
Having so many options can confuse you about which backup system is best suitable for your needs. Choosing from different available options may vary from organization to organization. However, one must consider the many advantages of cloud backup that when you need to access your data. For example, which option is fastest, most reliable, and cost-effective. One must consider the backup frequency, its efficiency, pricing structure, and customer support while choosing Cloud Backup for Business.
Top benefits of Business Cloud Backups
Backing up your data in the cloud offers you the facility to retrieve your data and access in case of local hardware failure. This gives you confidence that your data is available 24×7 and well protected.
Once your data is stored in the cloud, it becomes a perfect place for your archives which can be accessed from everywhere with internet connectivity. You need not carry hard disks everywhere and you need not be dependent on any single computer or server. The cloud has other advantages as well and is remarkably affordable.
It has the advantage of requiring no physical location that you'll need to handle maintaining on your own. A competent IT administrator can keep you connected and can manage your data remotely without too much hassle.
Let's look into the top benefits of Cloud Backups:
24×7 Availability, Anytime, Anywhere: In today's world of the internet, work happens at all times in all places. Business is no more bound to happen in four walls of your office buildings or designated office working hours. Businesses are offering flexible working hours and are adapting to work from home. Cloud storage technology enables businesses to survive in today's fast-paced world. when you connect to the internet, you can reach your files anywhere with internet connectivity.

Data Protection

: In today's competitive environment, businesses can't survive without data and loss of which can cause huge losses to organizations. Cloud storage and backup have become important for every business. Cloud storage eliminates the risk of losing everything to natural disasters like hurricanes, fires, tornadoes. Cloud storage puts the burden of maintaining hardware on the service provider. The service provider typically has multiple forms of redundancy so that you can be confident your data is protected.
Cost-Effectiveness

: Every business whether big or small loves to save money, and cloud storage is cost-effective in comparison to physical storage. With the usage of cloud backup services eliminates buying of servers and physical hard drives. With some basic monthly charges given to Cloud Service Providers, your worry about the time and energy to maintain physical hardware. The responsibility of maintaining cloud storage lies with service providers. Secure, encrypted storage to protect your sensitive business files is going to cost more than a consumer-level solution.
Collaborate Better

: Many cloud storage services include collaboration tools that can help your business operate more efficiently. Cloud storage offers file synching which makes sure that you are always working on the most recent file. It also allows multiple users to work on the same file at the same time. Organizations with remote workforce offer real-time collaboration. It helps your team work together like they would if they were in the same room.
Fast Recovery

: Compared to old solutions like disks and tape backup, the cloud offers extremely fast recovery time if it is necessary. The process of data recovery is a speedy process – almost as fast as you can communicate with your provider. It's important to consider and understand how much bandwidth is available to you as well. This will impact the speed, as well as the amount of data you are backing up. You should measure this step as well. The details should all be spelled out in your service level agreement (SLA).
Advantages associated with Cloud Backup; the business must consider moving forward with Cloud Storage option rather than relying on inferior systems. On the contrary of conventional backup systems, Cloud Storage and Backup is the trend of today's century. You will be left behind managing your conventional systems while your competitors will be much ahead. He was able to focus his focus giving his worries of data management to Cloud Storage Service providers.
Final words
Cloud storage service is worth spending. All you need to do is pick the right service provider who best suits your needs and budget based on the scale of your business. When you pay monthly basic fees, you can rest assured of your important documents which are stored at remote servers. Now when you don't worry about your files, you can completely focus on the growth of your business.
As always, if you have any question about Cloud Backup or any other IT issue you are experience , feel free to reach out to our team and we would be happy to help.